A healthy sweet "Banán" without dairy using Hawaiian banana was opened for beach access on the 1st floor of the Royal Hawaiian Center C building.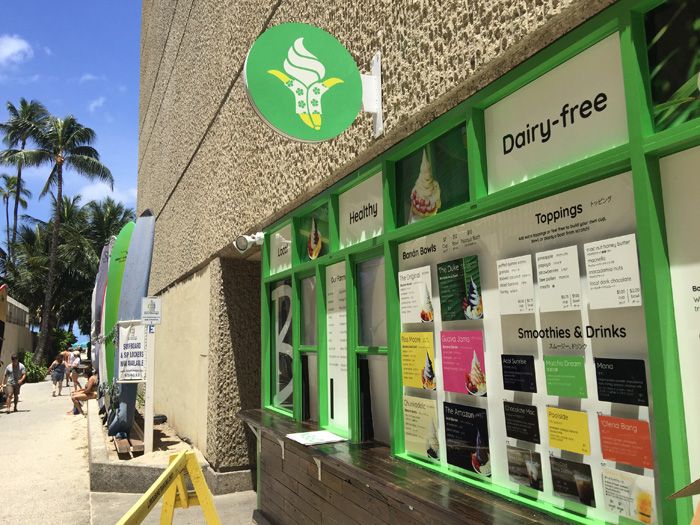 Popular banan "Papaya boat" which topped with papaya cut into half in papaya bowl with special banana soft cream and fruit, quinoap puff, coconut and honey etc.
Bananas which are the raw material of soft cream, pineapple, mango, papaya, cocoa, cinnamon, honey, etc. Most of the material is from Hawaii. Macadamia nut honey butter with rich flavor is homemade and handmade every morning.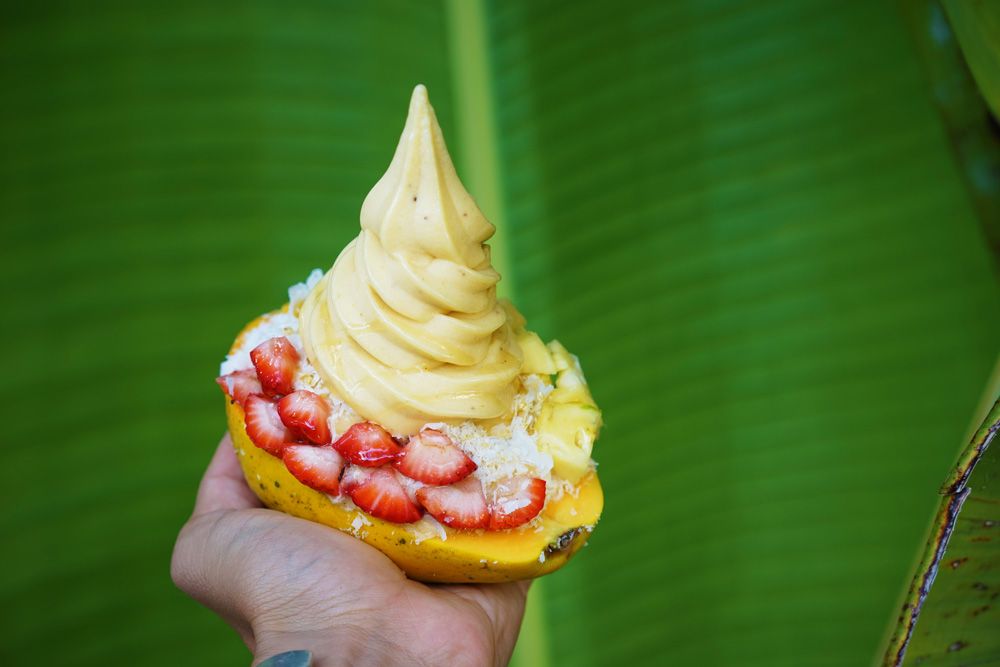 Waikiki Store Limited Menu Appears
The Waikiki branch that will be the third store following Monzarath Street food truck and University avenue store opened in December 2014 will offer the new menu "The Dukes" limited to the Waikiki shop that entered the coconut bowl.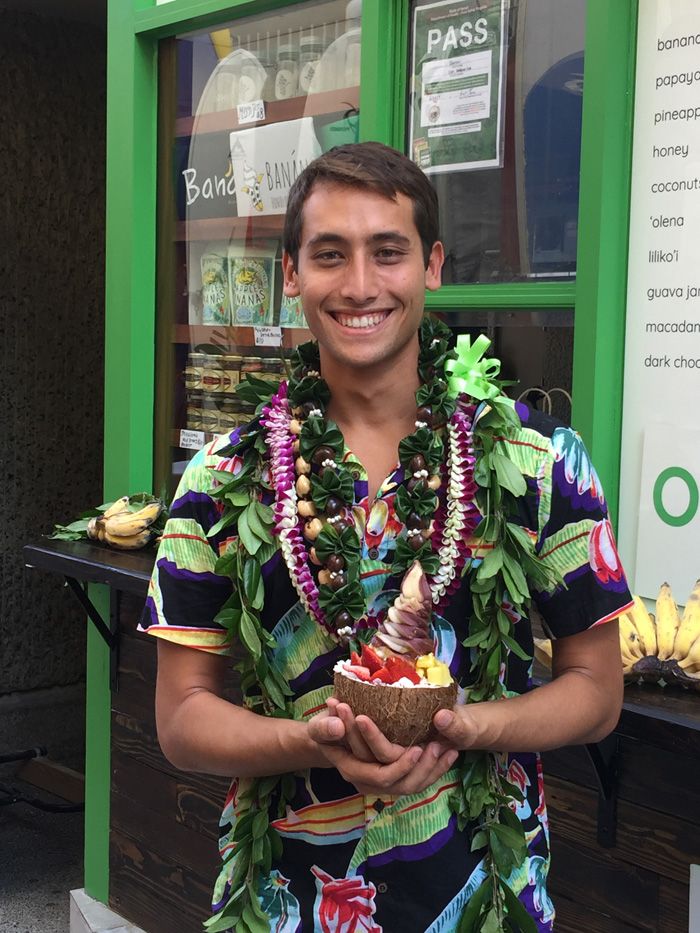 Besides the classic "original" besides the classic "original", "menu", "banana soft cream", homemade macadamia nut honey butter, dark chocolate, granola, coconut, "chunka derrick" "Lis Moore" of a banana and acai mix flavor named after a female surfer, Carissa Moore, who has won the world championship three times.
Each dessert container can be chosen from cup ($ 7), bowl ($ 12), papaya boat ($ 10) and add your favorite toppings such as quinoa puff, granola, coconut, banana, propolis, rice cakes, macadamia nuts and add your own banan You can order.
Banan also deals with healthy smoothies such as Acai Sunrise, Matcha Dream, Mana, Chocolate Mac, Poolside, Oleena Bang, Turmeric Juice blending turmeric and turmeric with latte, turmeric and coffee. Banan is open daily from 9 am to 7 pm.
With a motto for something good for the body and the environment
Born that was born from the business idea of Mr. Matt Hoong, Mr. Zak Barry, Mr. Luke Unterman, and Mr. Gallen Mc Realey who were raised in Hawaii and had four friends from the time of high school Punahou.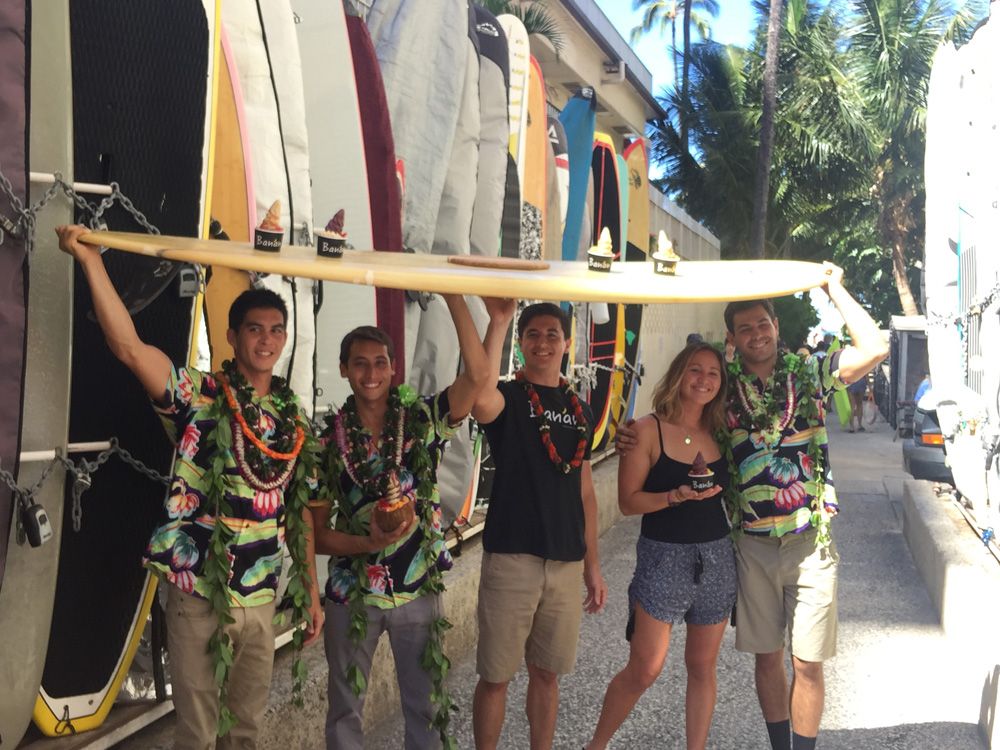 Mr. Matt, co-founder, said, "All Banan's bananas are made from Hawaiian, and other fruits, vegetables and spices are taken in locally as much as possible. "We are aiming for a sustainable business both in the environment and the economy by reasonably providing quality desserts using local fresh ingredients with mottoes that are good for the environment."
Banán、Location: C Building 1st Floor Beach Access (behind The Cheesecake Factory, Right Street with Surfboard Rack), Opening Hours: 9: 00-19: 00, Closed: Open all year round、WEB:www.bananbowls.com