Dolphin & You Staff 's Lunch Recommendation Corner. Today 's reporter is two handsome sticky boys. Captain who is very popular from girls, Shanti and recently, it is a photographer, Josh which was also introduced to the handsome section of the magazine.
Two people went by, a beach walk cafe near the office. The location is opposite the trump tower, at the corner of Kalia Rd and Beach Walk.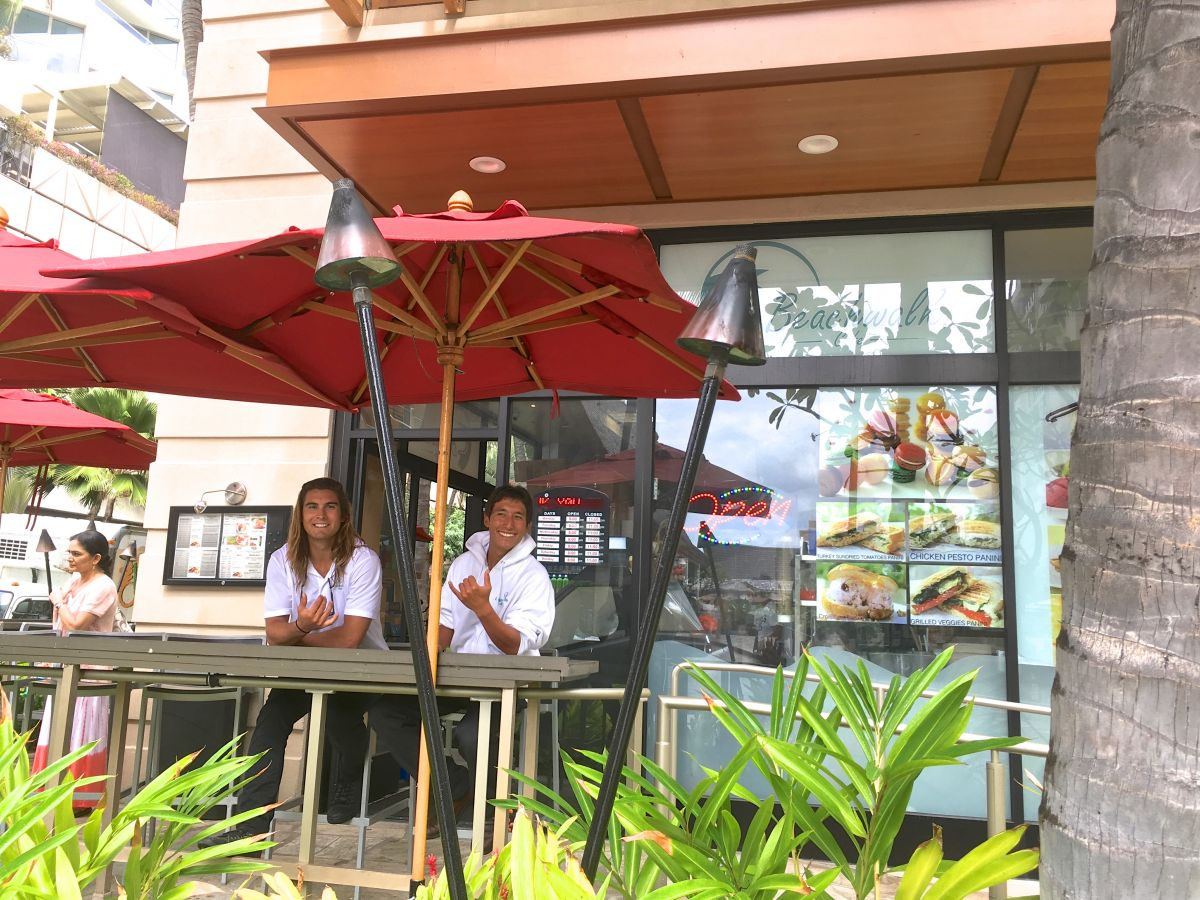 It faces the street and you feel comfortable relaxing. This is a cafe where you can eat snacks and sweets deliciously.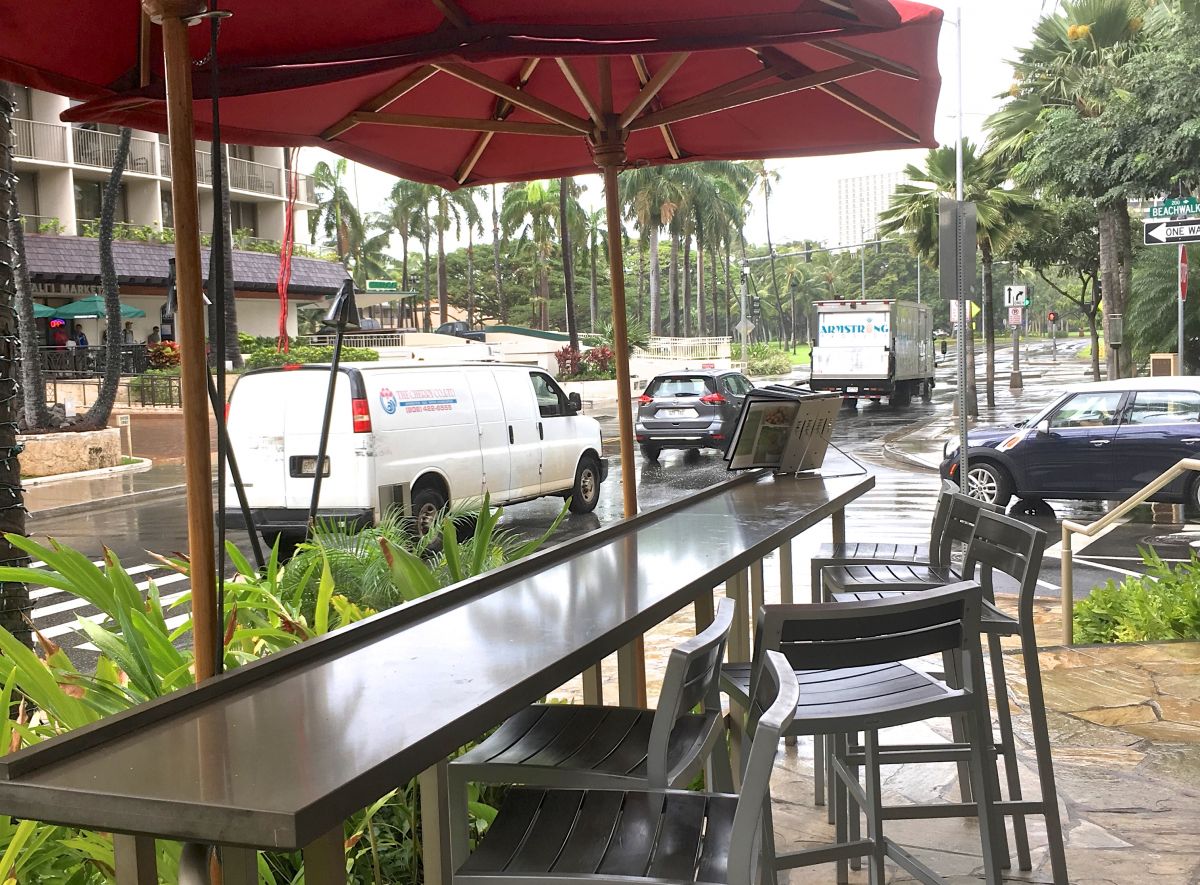 Today's lunch is an Italian style sandwich, chicken plague panini and clam chowder that sticks to organic vegetables which is also one of the popular menus! It's freshly baked fish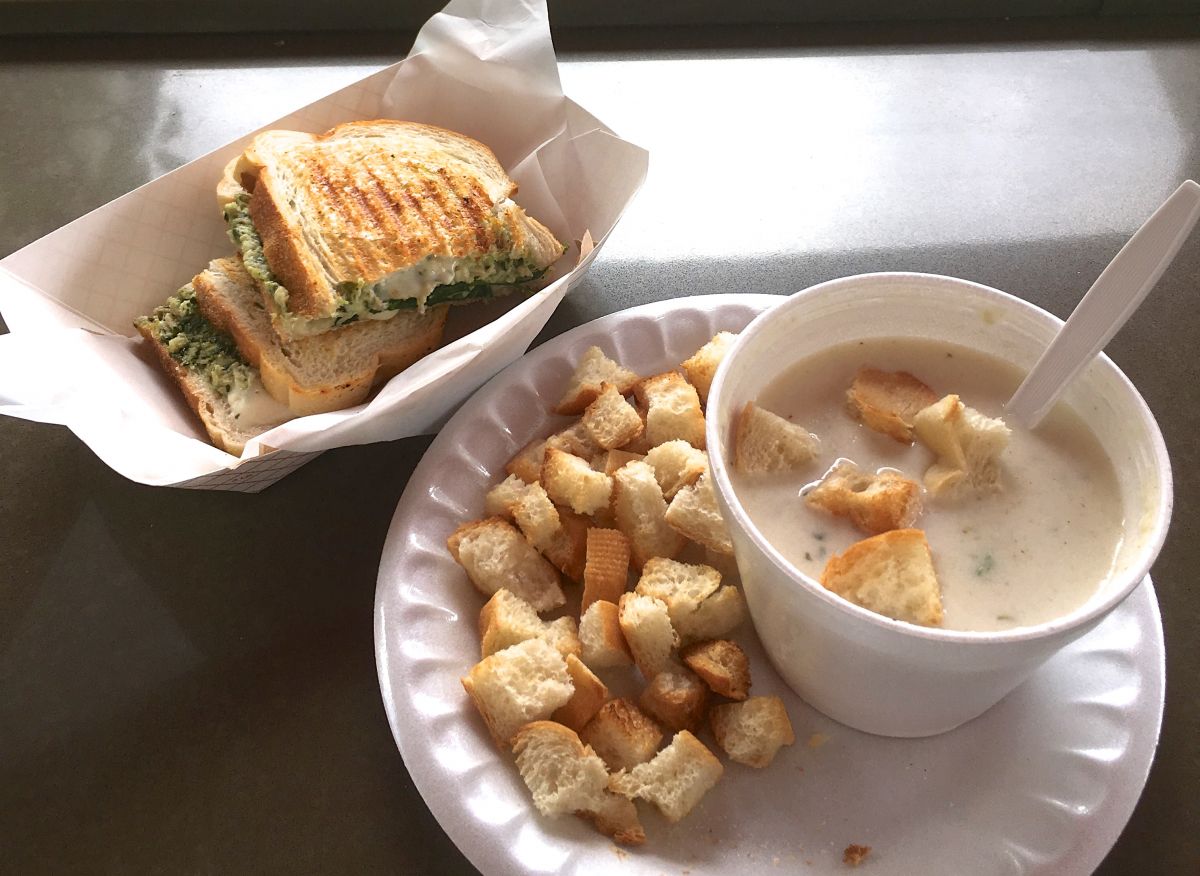 Another popular thing is Vietnamese style sandwiches, Pine Me. This is me (Yui) 's favorite. French bread contains a little radish and carrot & & other ingredients.
It is a very popular sandwich for Loco.
There are also healthy smoothies delighted by women, homemade Acai Ball and Pitaya Ball. Pitaya is dragon fruit.
And, do not forget, sweets ︎ ︎ shops are lined with colorful gerards. There seems to be a new sensation dessert that sandwiches this gerard between croissants and eats. it looks delicious! It will try again and update again.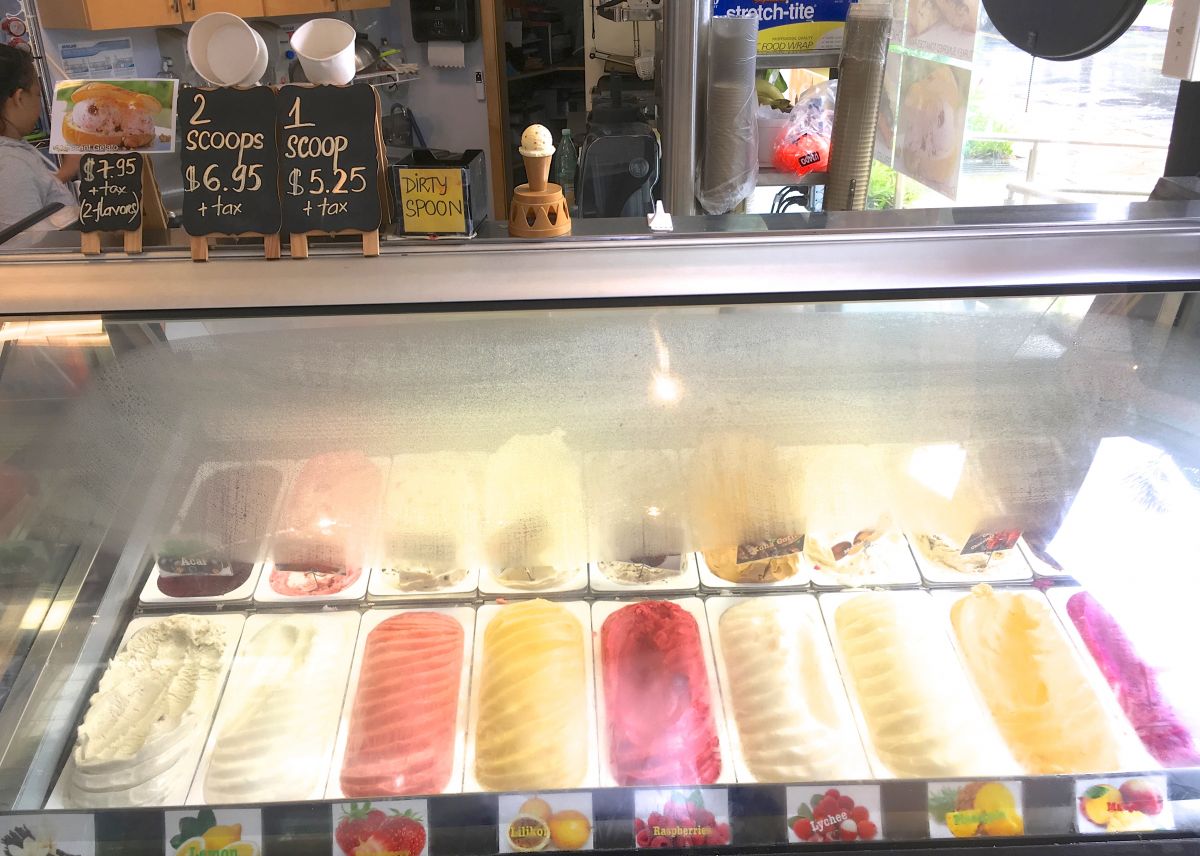 He bought me a Macaroon for a souvenir to the office.
On the afternoon of that day, girls in the office tasted a happy time. As expected, handsome!
There are also tastes like Hawaii such as guava, pineapple, Kona coffee.
Please go there!
Beach Walk Cafe、2170 Kalia Rd、tel: 808-923-1650、営業時間:8:00 – 23:00